POF in Augusta- 2017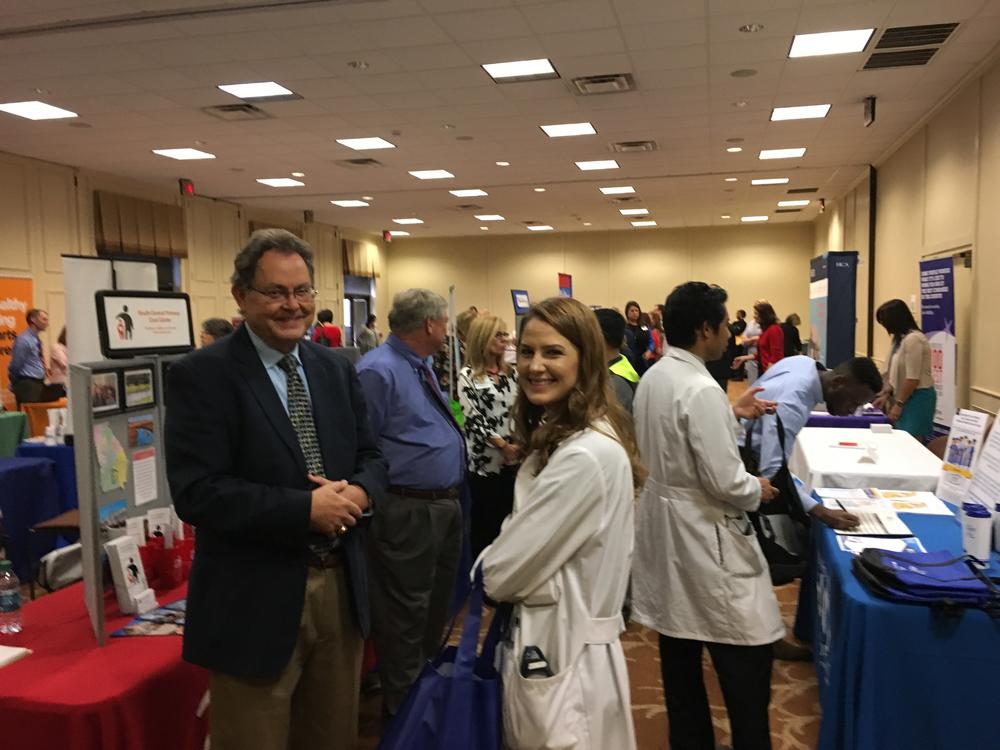 Updates:
The GBHCW held its statewide in 2021 and is planning on returning in Spring 2024.
Pre-registration for both residents and exhibitors will still be required and can be completed through the links below.
Invited physician participants are residents of any Georgia-based GME program or out-of-state residents who intend to practice in Georgia upon completion of GME
Invited exhibitor participants are any clinic/hospital/health system recruiting for practice opportunities in Georgia.
---
The Georgia Board of Health Care Workforce cosponsors a job fair each year in conjunction with Georgia-based graduate medical education programs to link resident physicians with employment opportunities around the state. 
"We hope this event provides these up-and-coming physicians the opportunity to connect with hospitals scattered throughout the state," said Terri McFadden, M.D., the Board's chairperson. "Since several of the hospitals and clinics participating are from rural areas, this event aligns with the Board's mission to support medical education programming that encourages doctors to practice in medically underserved communities."
For questions about this event, please contact:
Outreach Coordinator, Alexandria Moses